Japanese Casino Resort Opening Pushed Back
The opening of an Osaka casino behemoth has hit a snag in its development just this week. After being slated to open in the Autumn of 2029, the MGM-operated resort will now look to open in Autumn 2030. Not only has this delay been a concerning announcement for potential patrons, but it has also been a slight cause for concern amongst stakeholders and the moneymen behind the project. That extra year has added more than half a billion dollars to the already massive $8.1 billion bill for the casino's construction. Could this be the start of a troubled opening process for the continent's newest premium resort?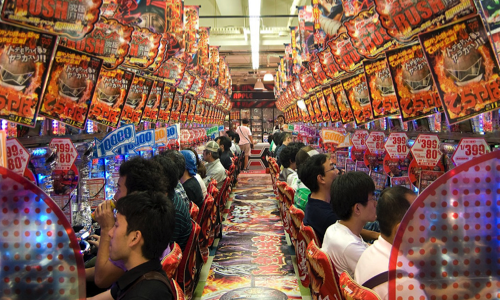 This will surely be a disappointment to bettors and gamblers in Japan, who have been looking forward to the venture since the announcement of Japan's first casino earlier this year. It may well disappoint those across Asia and further afield looking for a new destination to add to their prestigious lists.
Bureaucracy the Usual Suspect in Casino Opening Delays
As is often the case in such large-scale construction projects, delays can be brought about in the most mundane of ways. In this case, it appears that the bureaucracy of receiving approval for construction plans has been the spanner in the works. According to Japan Today, the Osaka prefectural government has laid the blame for the year-long delay at the feet of Japan's central government. It is reported that the application process has taken longer than expected and the approval was later than would have been necessary for the original opening date of 2029. So, it doesn't appear that there will be any further serious delays, given that approval has been received and there were no real objections to the integrated resort, which will be built on an artificial island and play host to conference rooms, hotel facilities, and a range of leisure pursuits. However, the sheer scale of the construction has provided a small sticking point, especially as inflation continues to hit globally.
The finances of the construction have already been hit by the worldwide stretch on the cost of building materials. The Japan Times reports that the project's budget has rocketed to ¥1.27 trillion from ¥1.08 trillion. That may be something that the operators can swallow for now but any further delays could see the project spiral out of control and any further geopolitical overhauls, such as those seen in the last four years, could put an end to the viability of a plan. That's a plan that was announced in 2022 but has been in the works since the liberalization of gambling laws in Japan in 2018. That would be a massive blow to Osaka, which is hanging a lot of hope on this new resort as a further avenue of income through tourism, both domestic and international. It wouldn't be the first time that instability in financial markets has brought a halt to long-awaited prestige construction projects, and the planners will certainly be looking to previous case studies to identify any potential patterns unfolding that would indicate history repeating itself.
All Eyes on 2008 for Construction Project Purse Holders 
As alluded to, a financial crisis isn't a long-passed moment in history. As such, in recent decades, several projects have been delayed or canceled indefinitely in the wake of increased costs and less-than-favorable economic conditions. While the mid-2000s economic crisis was one built around lending rates, rather than a pandemic and a war in Europe, many will see parallels between then and now, and likely feel some sense of trepidation that prevents them from being too confident that any current projects will see their way through to completion. For example, Las Vegas' planned Echelon was to be built where the Stardust once stood, following its 2006 demolition. It was planned to cost around $5 billion but as funds dried up and the global recession tightened its grip, construction was never completed and was ultimately swallowed up by the Resorts World complex that opened 15 years later in 2021. While it seems unlikely that this will be the case for Osaka's flagship venue, the potential is always there for such a large project.
As it stands, though, there does not seem to be any reporting that suggests there are any real concerns about the funding for construction and increasing building material and labor costs. Instead, it would appear that this was something that the financiers had planned for at a time when prices are volatile for almost any sector. Because of that, it seems unlikely that we'll hear of any further delays. With all that said, in another seven years, Japan could become Asia's new premier casino destination, and that delay of one year will seem inconsequential.