Mr Beast Eyeing Entry Into Professional eSports 
Gen Z is now driving the adoption and progression of modern technology. That the youngest generations exist at the head of early adopters of new tech is nothing new. Now, though, eSports appears to be the latest to join the trend. One of the internet's most famous stars, Mr Beast is looking to join a professional video game league.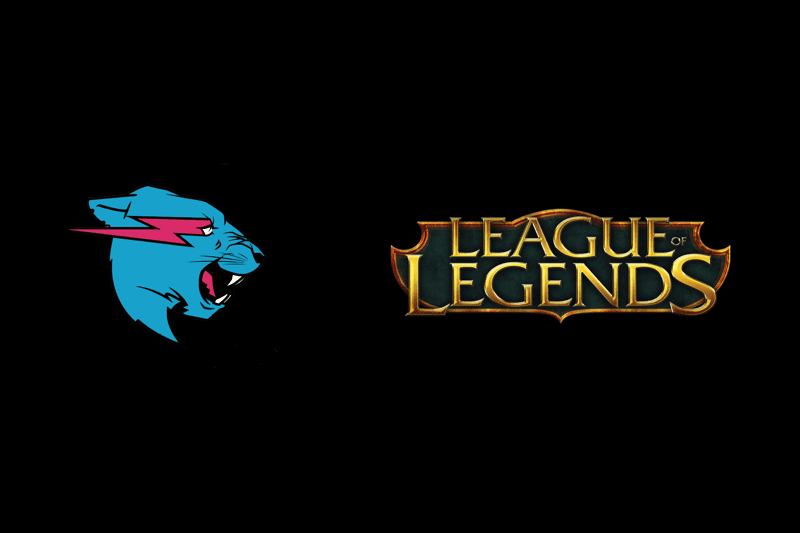 The landscape of associated industries continues to change in an attempt to capture a younger audience. One way this has been seen most recently is the partnership of brands with famous faces for the Gen Z crowd or those celebrities diversifying their products or offerings. Think PRIME, Logan Paul, and KSI. 
League of Legends: MrBeast's Latest Media Empire Conquest?
Since the inception of YouTube and other similar video-sharing or streaming platforms, traditional media has been experiencing something of a hierarchy shift. Long gone are the days of television being the benchmark of popularity or fame. As these platforms developed, so too did a number of internet-first celebrities. Not many can claim the level of fame, popularity, and financial clout that Jimmy Donaldson can. Best known as MrBeast, at 25 years old, the Wichita native has amassed more than 100 million followers online and managed to establish something of a business behemoth. Alongside his regular online output, including gameshows and videos covering his different philanthropic endeavors, Donaldson has managed to put his stamp on the retail and food and drink industries. There's MrBeast Burger and his confectionery arm, Feastables. All that is to say that this is no typical online celebrity. That's why it's particularly newsworthy that it looks likely that the YouTuber is eyeing up a potential entry into professional video gaming.
MrBeast is no stranger to the professional side of gaming. His channel has often focused on games like Minecraft and Fortnite. In fact, branded downloadable content is available in the latter title. So, it's not a completely left-field move. However, chatter seems to be hotting up that the YouTuber will enter the second string League of Legends (LoL) competition, the North American Challengers League (NACL). Given that he has previously stated a desire to enter into the league in some capacity, news that this could soon become a reality is understandably generating some excitement. For an established name with an international audience in the hundreds of millions to enter into a second division is an unprecedented move. Getting eyes on the competition wouldn't be difficult if one of the biggest names in this younger generation were to be involved. Quite the contrary. Instead, eSports would be further appealing to a digital-first audience already accustomed to consuming online content. It could be a shrewd move for all involved. Whilst this participation is certainly no endorsement for eSports betting, the industry can only benefit from such a high profile entertainer being part of it.
Benefits for Both Parties: YouTuber and eSports Industry
A big-name internet star bringing with him an established audience isn't going to make or break the eSports industry, though. As previously covered, it is very much on the up. Year after year, the viewing figures for the biggest competitions are growing. With League of Legends, specifically, the World Championships in 2022 saw a jump from 4 million viewers to 5 million viewers. That might seem small fry in comparison with Jimmy Donaldson's hundreds of millions of eyeballs but it still represents a steady growth not to be sniffed at. It's clear, though, that bringing somebody in of the highest caliber would help drive viewership up even further. The onus then would be on retaining that audience and ensuring that it isn't just a flash in the pan.
It does seem as if it is a sustainable growth, though, given that it is beginning to anchor itself into the mainstream by creating parallels with athletic sports. For example, research has shown that eSports betting is now taking up around 2% of the entire sportsbook market. This is only expected to grow, too, as demographic shifts and audience growth continue. This is why it makes sense to capitalize on a trend that has the potential to bring with it an audience the size of a large nation. If legitimacy is to be achieved, there is a need for greater engagement. The best way to do that is through leveraging established content creators as part of a wider strategy, whether that's for promotional or competitive purposes.
As it stands, it's unclear whether MrBeast will definitely make the leap into competitive gaming. However, it does appear to be a choice that the young content creator is keen to make, given that this isn't the first time it has been mentioned. Whether or not that comes in the form of a brand-new branded team or him joining an already-established outfit, time will tell.