New York Casino Developers Come Under Increasing Fire
There has been yet another twist in the tale of New York's journey to becoming a casino state. Ever since it was announced that a number of licenses were up for grabs in one of the country's most sought-after locations, a saga has unfolded.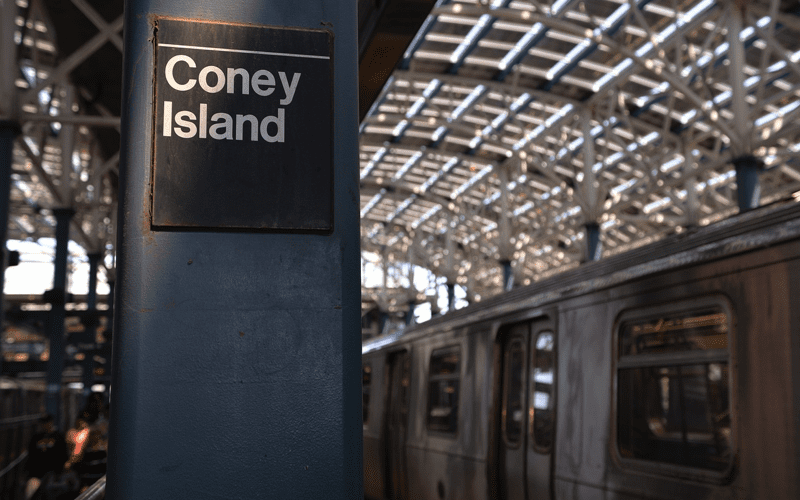 As reported in June of this year, residents of Coney Island were unhappy with proposals for a casino to be built in the local area. And now, those same residents have been left reeling again as developers have made attempts to ingratiate themselves with the community. Concerned parents are outraged at these moves, with many claiming that the casino companies are targeting and using local children in an attempt to bolster their bids for licenses. This leaves developers yet again wondering if they will be able to achieve their dreams of a New York casino or if the trouble outweighs the potential rewards of a successful application.
Sports Team Sponsorship a Hot Button Topic
The latest unrest in the unfolding NY casino drama comes as several developers have been accused of pouring funding into youth sports in an effort to whitewash their applications and perhaps curry favor with local parents. The New York Times reported that children attending a basketball summer camp in the Coney Island area this summer wore shirts with branding for The Coney, one of the proposed casino venues. That left a sour taste in the mouths of some who were already ideologically opposed to the opening of a casino in the area. And it's not restricted to the Coney Island area. In fact, the same NYT article points out that youth soccer players were recently invited to an event on Long Island that was sponsored by Las Vegas Sands. Those who attended were given the chance to meet English soccer legend and former LA Galaxy player David Beckham. It shows the muscle that these big names in the casino industry can employ to get ahead in the game.
The money that is being thrown at these initiatives isn't much of a surprise, either. As part of the application process, any proposals for the new casinos will require large support from the local communities affected. As such, the operators behind the developments are ultimately required to provide added value to residents, in the hope that it can win them over and show the benefits that they could bring to the area. Unfortunately for these developers, though, it doesn't seem that this has been the case so far. A member of a Coney Island residents board that opposes the proposals for The Coney Lakeisha Bowers was quoted by The Real Deal as saying, "they're using our children to promote a casino". And while Bowers acknowledged that if parents were aware that their children were wearing sponsorship for the casino and approved of the development, it appears that many are uncomfortable with the youth in the community being hijacked in an effort to build a successful licensing bid.
Developers' Actions Legal but Potentially Unethical
This entire controversy has also called into question the legality of promoting casinos using children or children's events. In a number of countries, gambling and alcohol sponsorships are banned from youth sports. In the UK, even professional soccer players under the age of 18 are required to have separate underage jerseys if the main sponsor is a gambling company. Just this year, according to Teesside Live in the UK, Championship side Middlesbrough FC were forced to provide a sponsorless jersey for player Fin Cartwright, the club's second-youngest player in history. And in New York, there is currently a bill being proposed that would ban gambling operators from placing their logo on clothing or merchandising intended for under 21s. So, while the recent actions are entirely legal, it does appear that the majority would see them as unethical and inappropriate. Because of this, it's unlikely that the short-lived support of local youth sporting ventures will easily sway the skeptical and could in fact push communities further from supporting any proposals.
There currently doesn't appear to be too much concern from the developers and those at the helm of the proposals being put forward. Many of them are quick to point out that they regularly support community endeavors, including sports and recreational activities for the children of the areas they are based in. Those in opposition to any of the New York casino proposals will likely still question these operators' true motives and point to profits being at the forefront of business moguls' minds, but that is always likely to have been the case. Instead of these latest developments feeling like a derailing of any proposed venue, they feel more like par for the course in what has turned into a tumultuous licensing process.