NFL Agrees Landmark Licensing Deal for Slots Titles
While gambling, specifically sports betting, in the United States has been largely liberalized since the Supreme Court's overruling of the Professional and Amateur Sports Protection Act (PASPA) in 2018, there has been a distinct lack of cooperation between major sports league officials and the gaming industry. In a world where sponsorships, licensed tie-ins, and promotions are key to brand engagement, this is somewhat unusual. However, that all looks set to change.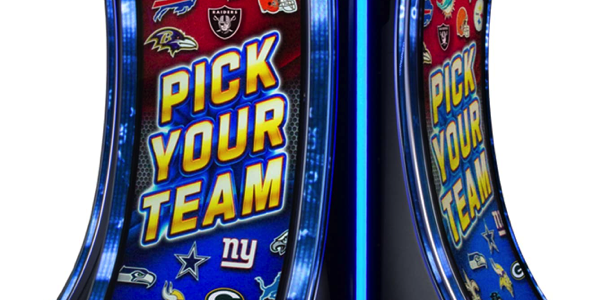 Those in charge at the NFL have taken a huge step toward embracing the gambling market as an avenue for promotion. It has agreed a deal to lend its official branding to slot machines that will take their place on casino floors later in the year. This is a momentous occurrence that very few would likely have seen coming, and something of a U-turn for the notoriously reticent league.
When the previously mentioned PASPA was struck down, many imagined that sports chiefs would take advantage of the obvious link between sports and betting. The NFL, however, was not keen to forge any sort of partnership. In fact, it stood in opposition to the act being overturned. According to the New York Times, a lawyer for the organization explained the league's opposition to sports betting as a concern that it would "negatively impact our long-term relationship with our fans, negatively impact the perception of our sport across the country". That was in 2012, long before legal gambling had begun its stratospheric rise in the States. Since the act was officially stripped, though, the NFL has benefited greatly from the move. In that same NYT report, it was highlighted that casinos and sportsbooks made up a significant chunk of the $1.8 billion in sponsorship the league received in 2022. With all of this in mind, it seems the times they are a-changing for American football.
Licensed Casino Games Taking a Gamble or Sure Bet?
Over the last seven years, then, it's clear that the frosty stance of the NFL towards gambling was replaced with a passive indifference, before more recently being turned on its head with an active and enthusiastic partnership. This new move is exciting but you could be forgiven for being unsure whether it will prove to be successful. Given that it is such an unprecedented move, it feels as if there are no benchmarks for what would mark a good performance. However, the hierarchy in the league will look to other media for indications as to the potential when it comes to these new slot machines. Even though this is its first official foray into the world of casinos, it's not the first time that there has been officially licensed gaming. And this will be a great source of encouragement given the performance that this other media has managed throughout the past couple of decades.
In 2022, Sports Business Journal reported that Madden NFL 23 debuted as the best-selling game in the US for a 23rd year in a row. That's an impressive record that indicates that EA Sports and the league have struck upon a winning formula. It proves that there is an appetite in the American public for official tie-in products with the nation's favorite sport. The gaming empire of Madden NFL has generated billions of dollars since its inception, which is no mean feat in an industry that is as cutthroat as any. To maintain two decades of continuous success indicates that branded products are as popular as ever and bankers provide profit to those involved. With that, it's reasonable to expect that, despite the target demographic being slightly different for these casino games, this popularity will translate to the casino floor.
A Partnership More Beneficial to Casinos
Though the NFL will be keen to see a partnership that appears to stand in contrast to its previous stance on gambling turn a profit, it seems that the licensed machines are of more concern to the casinos. Hector Fernandez, CEO of Aristocrat Gaming – the company behind the slots, said in a statement to CNBC that he thinks "that this could be an industry-changing event for slot machines and for casinos themselves". The hope is that these branded games will be able to capture an audience that is slightly younger than the one typically associated with casino gaming.
This deal is big news for both American football fans and the casino world. History has shown that tie-ins for all kinds of media and entertainment are globally popular. The NFL and Aristocrat Gaming will certainly be hoping that this tradition continues and, most likely, will be confident that their products won't disappoint.