What are the best real Casinos in Canada?
Canada now boasts some of the world's most prestigious casinos. However, the best real casinos in Canada offer more than elegant gaming floors. You'll find thrilling nightclubs, luxury spas, golf clubs and much more! Here's some of our favourite casinos in Canada.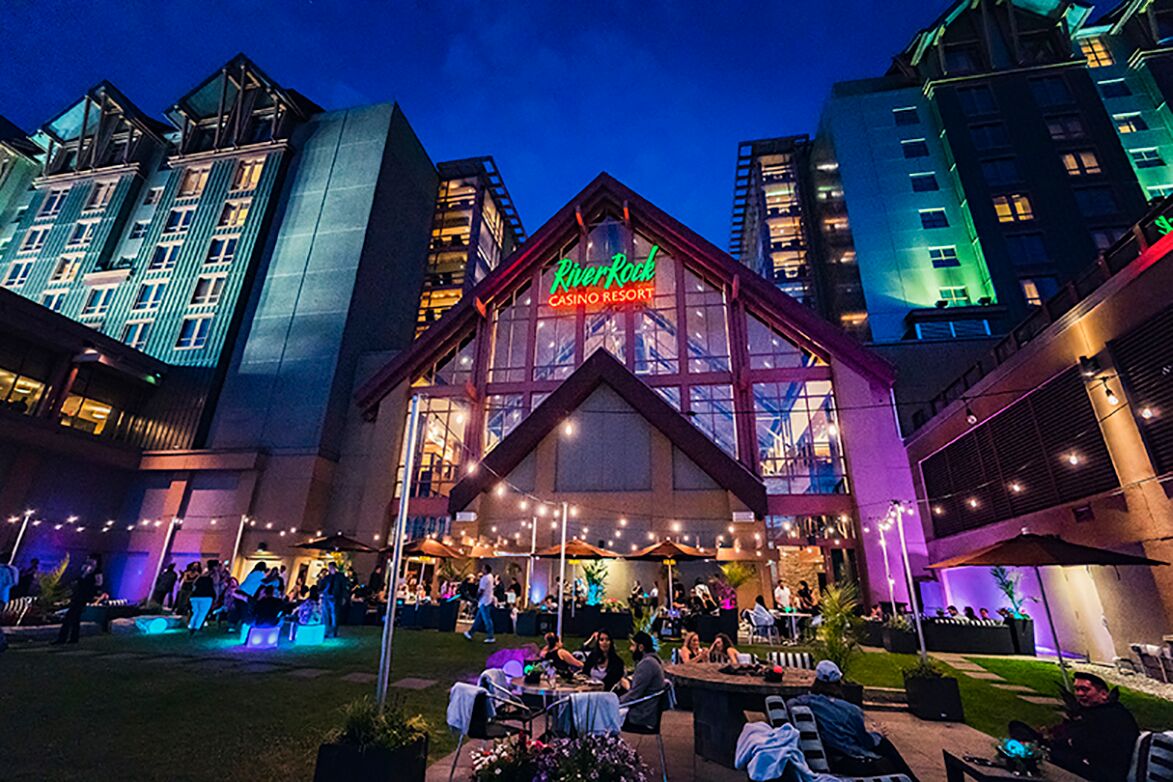 The first casino in Canada opened its doors in Winnipeg, Manitoba's capital, in 1989. Hundreds more magnificent land-based casinos have already sprouted up across the country's ten provinces since that first one. All offering a diverse assortment of slot machines and table games for the general public to come and enjoy. But what are best real casinos in Canada?
Canada now boasts some of the world's most prestigious casinos. They also offer plenty of additional services that have helped them become enormously popular vacation spots in their own right. This includes elegant gaming floors, luxurious hotels, impressive nightclubs, and magnificent spas. It goes without saying there are also high-end restaurants that can typically be found in most world-class casino resorts.
Regardless of how convenient it is to play at an online casino in Canada using a smartphone or laptop, nothing compares to the experience of visiting one of Canada's spectacular casino resorts. The bright lights, fast-paced action, and thrilling atmosphere just cannot be recreated on a screen.
This article will show you some of the best casinos that this beautiful country has to offer. Alternatively check out our guide to real casinos near you.
1 Fallsview Casino Resort  
The Ontario government spent over $1 billion on the casino and resort in 2004, making it attractive to both locals and visitors from all over the world.
Fallsview Casino Resort has over 3,000 slot machines, 100 gaming tables that are used for numerous casino tournaments, and 374 beautiful rooms in an adjoining hotel. It was recently declared Ontario's best casino. Fallsview has a variety of attractions, including restaurants and museums, to keep visitors entertained during their stay.
The new event space, which seats 5,000 people, boasts lineups that have included world-famous acts such as ZZ Top and Brad Paisley.
2 Casino Rama
Whilst many rival casinos boast about having the largest casinos in terms of space, Casino Rama remains one of the best casinos in terms of slot machines and table games, especially following its refurbishment.
There are 2500 slot machines and more than 100 table games to choose from at this casino. If you enjoy dining out Casino Rama will more than meet your expectations, as it has about 8 different restaurants.
If you decide that just playing the slots aren't enough, you can enter a tournament or competition. That will be a perfect way to add a bit more excitement and put your skills to the test. But one thing is certain: with over 100 table games to choose from, you will definitely discover one that you love.
3 Casino de Montreal
The Casino de Montreal, in Quebec, is one of the country's largest, oldest, and most well-known casinos. It also has its own online gaming website where Canadians can play online. The casino is spaced over 500,000 square feet and can accommodate more than 18,000 people.  It has over 3,000 slot machines and 100 gaming tables where you can play roulette, blackjack, craps, poker, and a variety of other games.  With 18 poker tables, tournaments such as Texas Hold'em can be easily hosted for visitors. Not only does it have that massive casino floor, but also you can find fantastic restaurants and bars.  
4 Casino de Niagara
Casino Niagara is one of the most popular casinos in Canada and has won many awards. Located at 5705 Falls Ave in Niagara Falls it attracts tourists and visitors who come for Niagara Falls and gives them something else to do when they have seen what they came for. It offers around 1,300 slot machines and has 30 gaming tables. More than 350 of their slots are progressive, with huge prizes similar to those found in other leading casinos. It also features a unique poker area with 26 poker tables that are used for poker competitions. Casino Niagara also includes a multipurpose sports section where patrons may simply book and place bets on any sport imaginable.
5 Redshores racetrack and casino 
For most travellers throughout the world, this is a well-known casino destination. Once you have paid a visit to this casino you will definitely want to return.
Be sure to stop at Redshores Racetrack& Casino in Charlottetown though and your trip will be even more fantastic. There are around 210 slot machines in the casino, as well as six poker tables. It also features a gaming area of 57,000 square feet. There is also great music to keep you entertained. Pussycat Dolls and Black-Eyed Peas are two of the most well-known artists to have performed at the venue.
6 Caesar Windsor casino and hotel
Caesars Windsor Hotel and Casino has been Canada's largest casino for almost 20 years. It provides great experiences to its visitors from both Canada and from around the world.
For poker tournaments, the hotel has a huge gaming room with a 14-table poker room. The hotel boasts over 700 elegant rooms and a steakhouse in the lobby. The Caesars Windsor Hotel and Casino is also known for bringing in famous artists and performers for its patrons.
7 River Rock Casino
For many gamblers a pit stop at River Rock Casino is a must. With a floor area of over 70,000 square feet, it is one of British Columbia's largest casinos. It has a top-of-the-line VIP room as well as over 1000 slot machines.
It's also renowned for hosting championship poker tournaments in its 24-hour poker room. It has high-end hotels and suites with a restaurant that provides exceptional food and service.
8 Club Regent
The number of land-based casinos and gambling halls in Manitoba is startling. As a result, players in Manitoba will never have to travel far to enjoy their favorite slots and table games. The larger casinos, as in most other provinces, are located in the larger cities: in Manitoba's case, Winnipeg. Although Winnipeg has two large casinos, Club Regent is Manitoba's leading casino.
Club Regent not only has over 1,000 slots and a variety of table games, but it also has a number of other features that set it apart from the competition. The aquarium tunnel connecting the two structures is particularly amazing. Players can play at one of ten poker tables, stay in the three-star hotel with a fitness center, or attend one of the many shows on the event schedule.
9 Hard Rock casino 
There are a number of fantastic casinos in British Columbia, most of them are focused around Vancouver. Most gamers however choose Hard Rock Casino Vancouver for their gambling needs. This casino not only has the largest floor space, but also 70 game tables, a poker room, and a high limit room. Visitors can take a break from the games by watching a show at the Molson Canadian Theatre or eating at one of the seven restaurants. Throughout the year, a variety of concerts and entertainment alternatives are frequently available.
10 Casino New Brunswick
The Casino New Brunswick is the best casino in New Brunswick and  by far the most popular of the province's four casinos. This premium hotel and casino features a spa and other amenities in addition to the casino. It's almost  a Vegas-like experience just a stone's throw away from the Atlantic. The high-end vibe that this casino provides is very appealing to players from all backgrounds making it a firm favourite as one of the best real casinos in Canada.