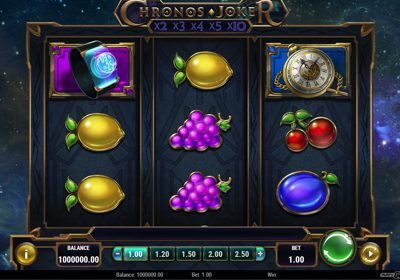 <p><iframe src="https://asccw.playngonetwork.com/Casino/IframedView?pid=2&amp;gid=chronosjoker&amp;gameId={MODULE_2}&amp;lang=en_US&amp;practice=1&amp;channel=desktop&amp;div=flashobject&amp;width" width="100%" height="550px"></iframe></p> <div class="wrap-game-cta in-game-wrap" style="text-align:right;"><div class="cta btn-real-cash"><div class="btn-color-gradient"><a href="#" rel="nofollow" target="_blank"><span class="title luckiest">Play for real cash<span class="play"></span></span></a></div></div>
Quick facts Chronos Joker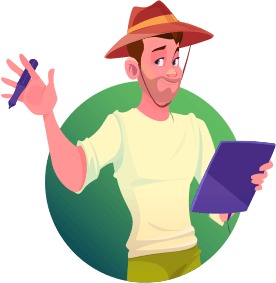 RTP (payout percentage)
96.54%
Features
Re-Spins,Six Bonus Features,Random Multipliers and Stacked Symbols
Bonus Features / Jackpots Chronos Joker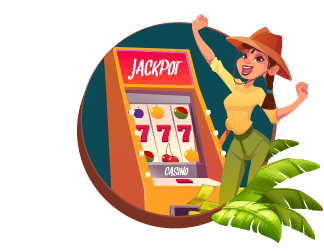 First thing you'll notice is the multiplier panel above the reels. This awards random multipliers to your win. You won't get one everytime but it's very regular, so just hope you get a x10 and a great winning combo! PLUS on any spin you can get a super multiplier that goes right up to x20.

The Chronos Joker is a wild symbol that can be paired with other symbols to help you win. You can also win if you get 3 Jokers stacked on top of each other or in a row. 
Hit stacked symbols on any two of the reels to trigger a re-spin. With the re-spin bonus feature, this feature comes into play when symbols are together. Random multipliers can also pop up and make your payout even bigger. 
The spins of the future feature is activated when you have double stacks and x2 multiplier active and every re-spin following will give you x3, x4, x5, or x10.
Spins of the present is triggered with double stacks and x3,x4 or x5 multiplier active. Your re-spins here remain the same value.
Spins of the past are triggered with double stacks and x10 multiplier active. Re-spin multipliers are now x5, x4, x3 and x2. 
Now, if the super multiplier is active when you get double stacks there's a whole different range of multipliers available for past, present and future spins.
Ok, so maybe it does sound complicated but when you see it on the reels 

Games Theme Chronos Joker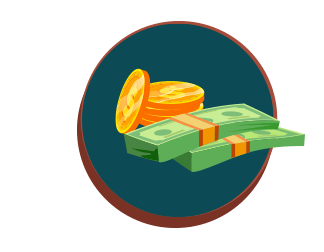 The theme of the game is the fruit machine but there's also other symbols as well. As you're playing the game, there's a beat in the background. It's not a loud beat. It's more like a mild keyboard beat that'll have you moving your head and you will not even realize it. I suggest you give the game a try so that you can see exactly what I am talking about.
Symbols / Payouts Chronos Joker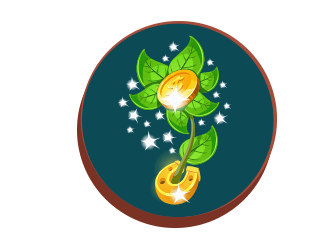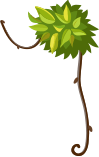 Watch from the future: x3 6.00
Joker: x3 24.00
Pocket Watch: x3 4.50
Hourglass: x3 3.00
Sun dial: x3 2.10
Grapes: x3 1.50
Plum: x3 1.20
Lemon: x3 0.90
Cherries: x3 0.60
Multipliers: x2, x3, or, x5, x6, x8, x10, x20
Game tips / tricks Chronos Joker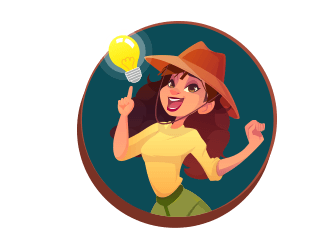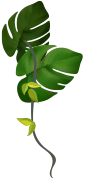 Instead of constantly pushing the spin button, there's also an option where you can choose to let it spin for 50x on it's own. Not much else to say tip wise, except you just have to hope the multipliers and stacks combine in the best possible way for you to win big!
Conclusion
If you want a realistic landbased casino game experience with excellent graphics, awesome payouts and is a lot of fun, this is a good choice for you.  More advanced players will probably get bored of it after not too long but it's a nice bridging slot for those who are familiar with landbased 3 reel slots and starting out online gaming.
Where to play Chronos Joker for real