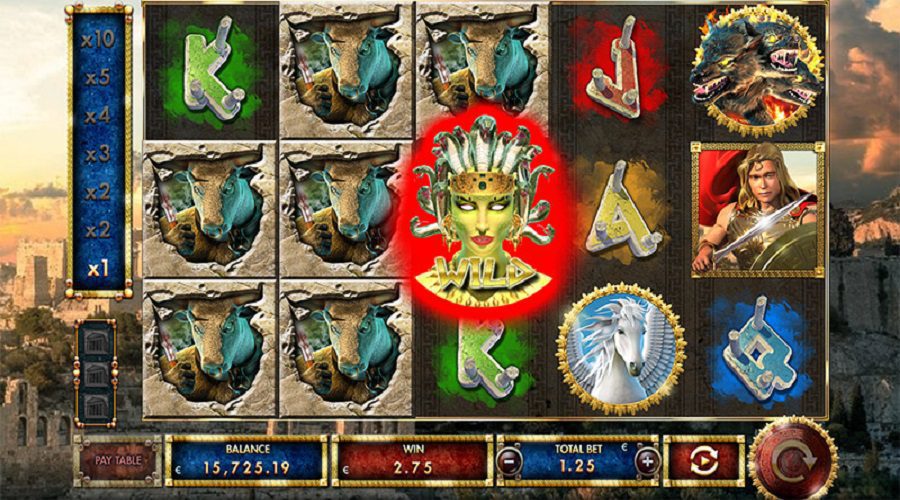 <p><iframe src="https://rrf.redrakegaming.com/rrgdemos/?gameid=redrake-medusahunt&amp;accountid=Ihuy3m&amp;balance=none&amp;sessionid=abcd-ef04-ffff-f000&amp;currency=EUR&amp;lang=en&amp;mode=demo&amp;clienttype=html5&amp;sig=1ead882f0578b16da2fbb9603e1f9a194dc535ecbbef2b3d51020e2f7175d609" width="100%" height="550px"></iframe></p> <div class="wrap-game-cta in-game-wrap" style="text-align:right;"><div class="cta btn-real-cash"><div class="btn-color-gradient"><a href="#" rel="nofollow" target="_blank"><span class="title luckiest">Play for real cash<span class="play"></span></span></a></div></div>
Quick facts Medusa Hunt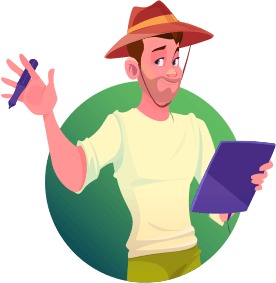 RTP (payout percentage)
95.30%
Features
scatter symbols, bonus spins and wild
Bonus Features / Jackpots Medusa Hunt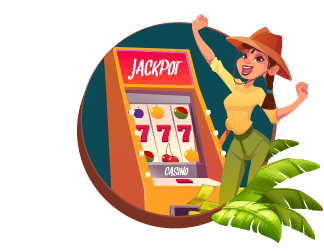 Regular symbols
This slot machine has eight standard symbols, which are split between character and royal card symbols. J, Q, K, and A are the playing cards that may be seen on the reels. These symbols have a Greek font style. Perseus, the Greek prince who defeated Medusa, and Pegasus, his white-winged horse, are among the four mythical character symbols. A Minotaur and Cerberus, which stand for three vicious canines, are further emblems.
Scatter Symbols
The image of the Temple of Artemis serves as Medusa Hunt's scatter or bonus symbol. The word "BONUS" is written in Greek style beneath the picture.
Bonus Spins
You may start the free spins mode by gathering three bonus symbols. The wild symbol stays constant on the second reel while you are in free spins mode, giving you access to a unique multiplier panel. Additionally, this free spins feature allows players to amass greater multiplier values and achieve the largest possible win.
Wild Symbols
Unsurprisingly, the wild symbol is the bust of Medusa the Gorgon herself. Her green skin tone and the white snakes in her hair make her quite recognizable. Under the emblem is also placed the word "WILD".
Games Theme Medusa Hunt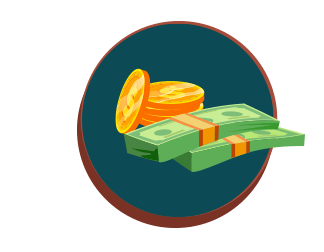 According to tradition, the legendary Greek hero Perseus personally pursued Medusa, one of the most well-known gorgons. Her glance could turn everyone who gazed at her into stone since she had a woman's face and snakes for hair. They assert that the substance responsible for the person's paralysis and ease of digestion was a toxin. On this myth, the Medusa Hunt video slot is based. This game's whole action takes place against the backdrop of Sicily. A sizable playing field is in front. It has the appearance of a stone slab that is continuously filled with fresh symbols.
Symbols / Payouts Medusa Hunt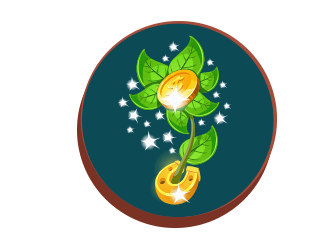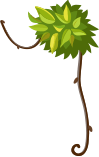 Soldier: 5/4/3 = 8x, 3.2x, 1.6x
Pegasus: 5/4/3 = 4x, 1.6x, 0.8x
Hera cow: 5/4/3 = 2x, 0.8x, 0.4x
Cerebus: 5/4/3 = 1.6x, 0.8x, 0.4x
Game tips / tricks Medusa Hunt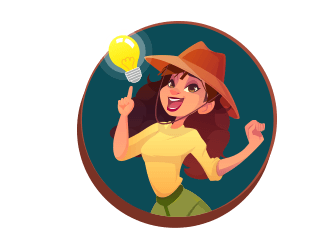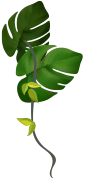 Playing Medusa Hunt for free at casinos that include a demo mode is a wise move if you want to discover the game's rules in a secure setting. Such a feature may be found on many of the websites that are suggested in our Medusa Hunt review. You can get a sizable deposit bonus if you opt to sign up with one of these casinos. This can help you reduce your risk even more as you get used to the game's dynamics.
Conclusion
Medusa is the most well-known Gorgon creature in Greek mythology. The goddess of beauty was a winged being with snakes for hair. Everyone who caught a glimpse of her gaze turned to stone. The audio-visual design is excellent and will appeal to the majority of players. Seize the chance to find her and pursue her to perhaps steal her valuables.
Where to play Medusa Hunt for real