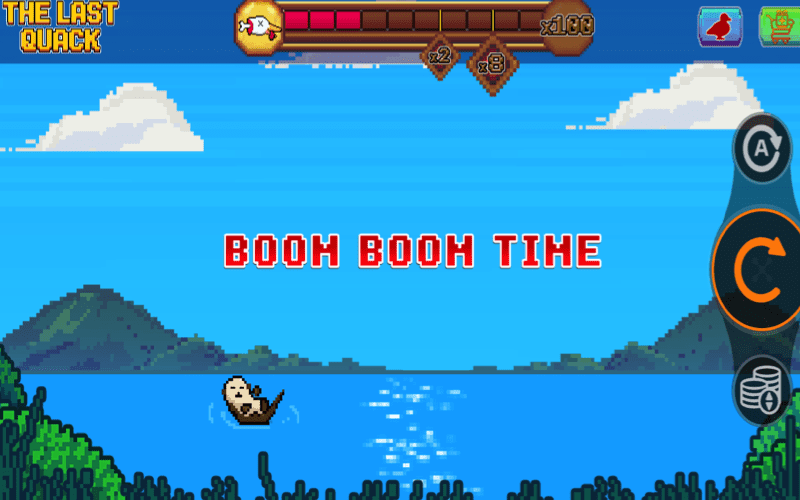 <div class="wrap-game-cta in-game-wrap" style="text-align:right;"><div class="cta btn-real-cash"><div class="btn-color-gradient"><a href="#" rel="nofollow" target="_blank"><span class="title luckiest">Play for real cash<span class="play"></span></span></a></div></div>
Quick facts The Last Quack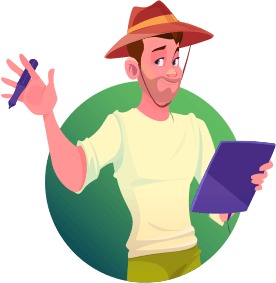 RTP (payout percentage)
95%
Features
Multipliers, Bonus Game
Bonus Features / Jackpots The Last Quack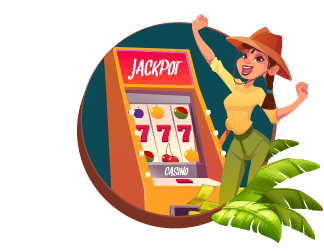 The gameplay revolves around using your shotgun to aim and shoot down these flying ducks. Each round consists of 10 targets, and the ducks you hit your winnings and chances to earn multipliers. The different colors of the ducks have varying values and chances of being hit, adding dynamism and engagement to the gameplay.
One of the features of this game is the system that rewards you for hitting more targets in a single round. If you hit more than 6 targets, a x2 multiplier is applied. Hitting than 8 targets grants a x8 multiplier. If you hit all 10 targets in one round, your total winnings are multiplied by x100, providing a significant boost to your earnings.
The Last Quack also comes with a game that gets triggered when no targets are hit in a round. In this Bonus Game, players get 10 matches, with a chance of hitting the target, and any wins they get are multiplied by x5. What's more, a Retrigger Feature lets players earn more free rounds during the Bonus Game by hitting a Special Target.
Players can switch between mode and Bloody Mode using the Red Duck button to add some variety and choice to the gameplay. If they're feeling lucky, a Buy Bonus Feature allows them to purchase access to the Bonus Game for 10 times their bet amount.
The Last Quack is available in English, Russian, Spanish, Portuguese, Swedish, Chinese, Italian, Finnish, Ukrainian, Japanese, Thai, Korean Vietnamese, and German. It can be played on platforms including Tablet devices, Dekstop computers. Mobile devices make it accessible to a wide range of players.
Games Theme The Last Quack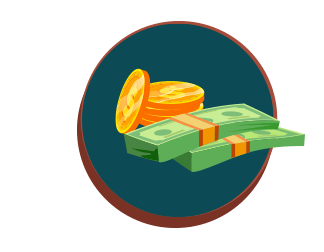 The Last Quack is a retro-style hunting game set in beautiful forested hills and sunlight meadows. The game's concept is tranquillity and relaxation, with players charged with shooting as many ducks as possible while causing no harm to the environment. The game's pixelated aesthetics and soothing soundtrack contribute to a pleasant environment, but the challenge of shooting the ducks swiftly and correctly keeps players interested.
The subject of the game is also mirrored in the game's gameplay mechanics. Players can employ several weapons to shoot the ducks, including a shotgun, rifle, and bow and arrow. Each weapon has unique strengths and limitations, so players must select the appropriate weapon. The game also includes several power-ups that can assist players in scoring more points or increasing their chances of survival.
Symbols / Payouts The Last Quack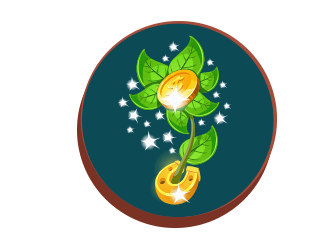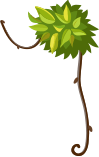 The Last Quack is an arcade-style game with instant wins and doesn't have traditional reels or wild symbols. Instead, players will encounter 10 bird symbols of different colors, which act as moving targets for the hunting gameplay. Each bird symbol has a different hit chance and value, and players must shoot down these ducks to accumulate awards.
The symbols listed from the lowest to highest-paying are as follows:
Golden Duck – Pays 0.04x the stake.
Brown Duck – Pays 0.08x the stake.
Maroon Duck – Pays 0.12x the stake.
Grey Duck – Pays 0.16x the stake.
Light Green Duck – Pays 0.2x the stake.
Purple Duck – Pays 0.24x the stake.
Blue Duck – Pays 0.28x the stake.
Dark Green Duck – Pays 0.32x the stake.
Black Duck – Pays 0.36x the stake.
White Duck – Pays 0.4x the stake.
Game tips / tricks The Last Quack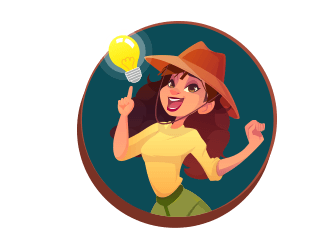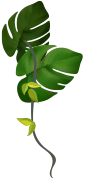 To maximize your chances of winning rewards in the game, you should target ducks with values. Remember, each colored duck has a value assigned to it. Shooting down ducks with payouts will significantly improve your winnings.
Another strategy to consider is taking advantage of the multipliers offered in the game. The number of ducks you shoot down in a round determines the multiplier you'll receive. For example, hitting 6 ducks grants a 2x multiplier, while shooting down 8 ducks gives you an 8x multiplier. If you manage to take down all 10 ducks, prepare for a boost with a 100x multiplier! So aim for ducks in one shot to activate these multipliers and turbocharge your winnings.
Additionally, watch for the Buy Bonus feature available in the game. This feature lets you purchase The Quack spins (rounds) by paying ten times the selected stake amount. It can be a move if you're eager to explore the Bonus Game without waiting for it to trigger.
Conclusion
In conclusion, The Last Quack by Mancala Gaming is an engrossing and one-of-a-kind slot game with an arcade-style twist. It takes players on an exhilarating hunting adventure that blends the appeal of retro arcade games with the features of online slots. This creates a fascinating experience for players. The game's volatility ensures that players frequently achieve wins, making it an excellent choice for those who appreciate payouts. The inclusion of multipliers adds a layer of excitement, motivating players to aim for ducks in a single shot to activate higher multipliers and increase their winnings.
Where to play The Last Quack for real