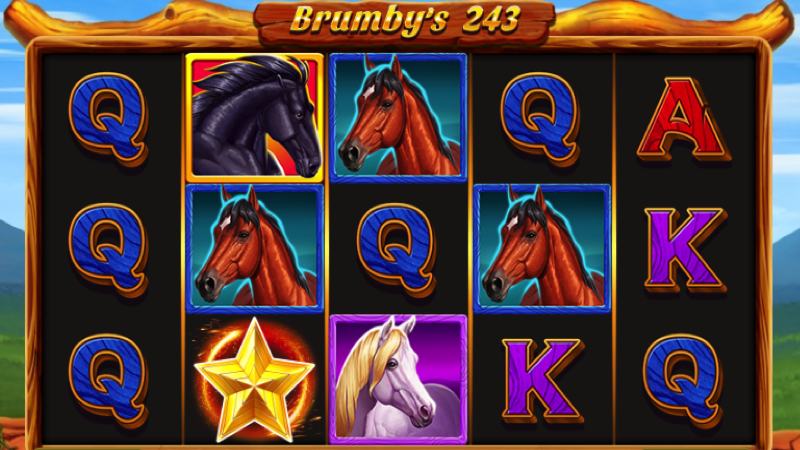 <p><iframe src="https://gs.1spin4win.com:10443/gmh5/brumbys243.html?currency=EUR&#038;config=1&#038;freeplay=true&#038;language=en&#038;exit=none" width="100%" height="550px"></iframe></p> <div class="wrap-game-cta in-game-wrap" style="text-align:right;"><div class="cta btn-real-cash"><div class="btn-color-gradient"><a href="#" rel="nofollow" target="_blank"><span class="title luckiest">Play for real cash<span class="play"></span></span></a></div></div>
Quick facts Brumby's 243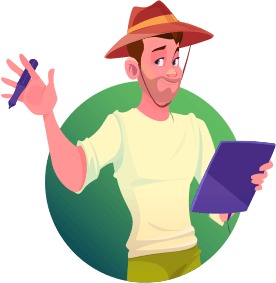 RTP (payout percentage)
97.6%
Features
Free Spins, Scatters
Bonus Features / Jackpots Brumby's 243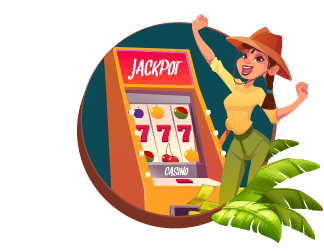 Brumby's 243 introduces players to the thrilling world of horse racing through its horse-themed slot. Immerse yourself in the excitement of the racecourse as you spin the reels and chase after big wins.
The turbo spin feature in Brumby's 243 amps up the adrenaline with its high-speed spins. Feel the rush as the reels spin accelerated, creating a dynamic and thrilling gaming experience.
The bonuses in Brumby's 243 are designed to keep players engaged and rewarded. Trigger the free spins round to enjoy a series of spins without wagering, increasing your chances of landing winning combinations. Additionally, the multipliers can multiply your winnings, offering the potential for lucrative payouts.
Games Theme Brumby's 243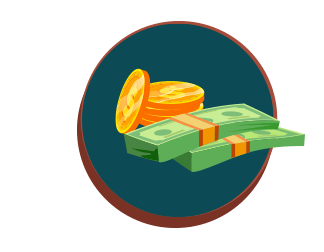 Brumby's 243 captures the essence of the horse racing experience through its visually stunning graphics and meticulous attention to detail. The symbols on the reels feature galloping horses, jockeys in colourful attire, horseshoes, trophies, and other race-related elements. Each spin immerses you in the vibrant atmosphere of the racecourse, creating a truly authentic gaming experience.
Symbols / Payouts Brumby's 243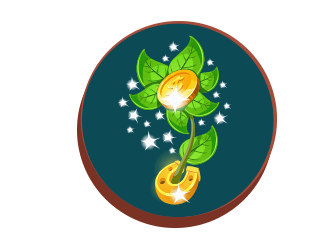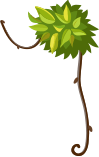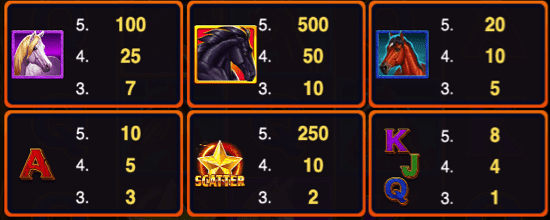 The highest-paying symbol in the game is the Black Horse, offering a payout of 500 times the initial bet.
The Scatter symbol is another notable symbol, providing players with a payout of 250 times the initial bet when multiple Scatters appear on the reels.
The White Horse symbol pays 100 times the initial bet, adding to the potential winnings for players.
Additional symbols in the game include the Brown Horse, A, J, K, and Q, which contribute to the overall gameplay and winning combinations.
Game tips / tricks Brumby's 243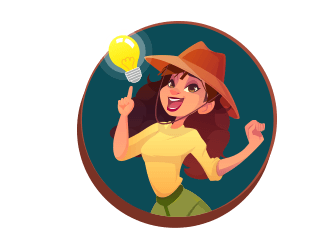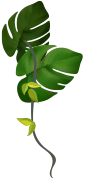 One of the key strategies is to thoroughly understand the game's paytable. Take the time to analyze the symbols and their respective payouts. This knowledge will enable you to identify the high-paying symbols, such as the Black Horse, which offers the highest payout of 500 times your initial bet. By knowing the value of each symbol, you can make more informed decisions when placing your bets.
Another useful tip is to manage your bankroll effectively. Set a budget for your gameplay and stick to it. Determine the amount you're comfortable wagering and avoid exceeding that limit. It's also wise to divide your bankroll into smaller betting amounts, allowing you to enjoy more spins and prolong your gaming session.
To maximize your winning potential, consider activating all the available paylines. Brumby's 243 offers 243 paylines, providing numerous opportunities to form winning combinations. By betting on all paylines, you increase your chances of hitting winning combinations, even if they appear diagonally or in non-traditional patterns.
Where to play Brumby's 243 for real