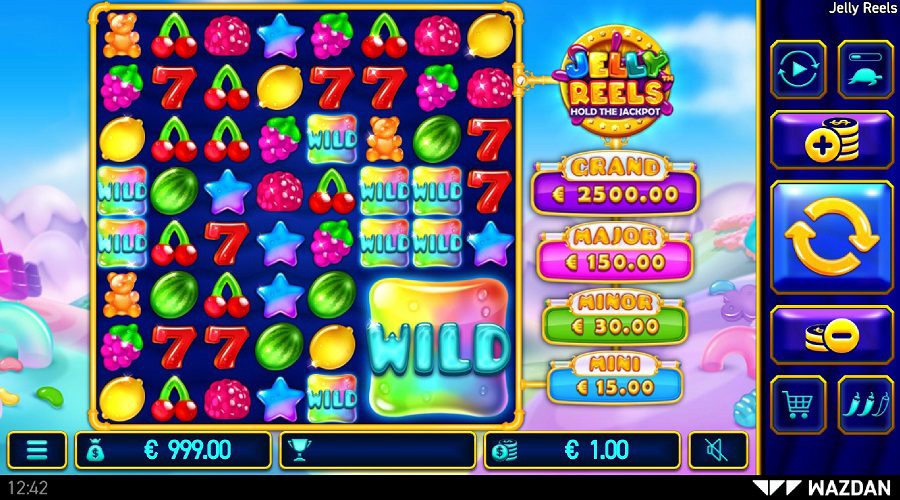 <p><iframe src="https://gamelaunch.wazdan.com/demo-demo/gamelauncher?license=wazdancom&amp;mode=demo&amp;game=398&amp;platform=desktop" width="100%" height="550px"></iframe></p> <div class="wrap-game-cta in-game-wrap" style="text-align:right;"><div class="cta btn-real-cash"><div class="btn-color-gradient"><a href="https://www.casinosjungle.com/go/red-dog-casino/" rel="nofollow" target="_blank"><span class="title luckiest">Play for real cash<span class="play"></span></span></a></div></div>
Quick facts Jelly Reels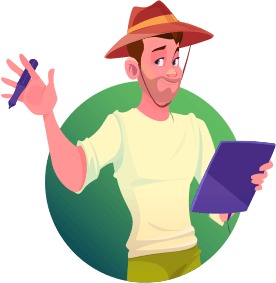 No. of pay lines
16777216
RTP (payout percentage)
96.22%
Features
A gamble feature, a bonus feature and a special symbol
Bonus Features / Jackpots Jelly Reels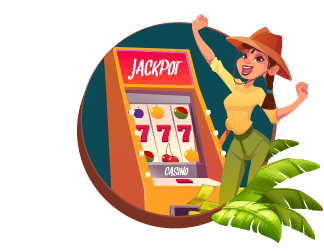 Jackpot
There are eight reels in the game. In the bonus game, every bonus symbol stays on the reels. Golden coins and snakes only occur on the little reels at the bottom of the grid, while the special symbols (jackpot coins, silver coins, and mystery symbols) only show on the enormous reels at the top of the grid. You must place four bonus symbols in the correct locations on the bottom reels to access the upper reels.
Bonus game
The bonus game begins with three respins being given. The number of respins is reset to three with each new bonus symbol. The bonus game ends when all of the respins have been completed or all of the reels have been covered in bonus symbols.
Snake symbol
The snake sign advances and adds gold coins to the highest value golden coin symbol. The value of a golden coin increase by two times if a snake passes through the spot where it is currently located. The snake uses only the little bottom reels to move.
Games Theme Jelly Reels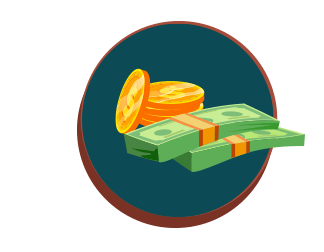 The complex aesthetics in this game, which are comparable to those in dozens of other games with the same premise, are the best about this game. The display is pretty designed and looks classy. The jackpot list occupies the whole right side of the grid, which is more significant than usual. The music is unremarkable and similar to the inoffensive yet unoriginal music you would hear on CBeebies.
Symbols / Payouts Jelly Reels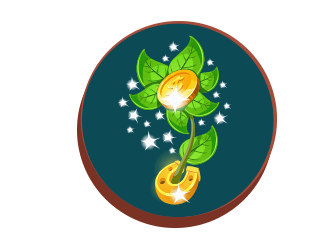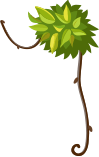 7: 8/7/6/5/4 = 5x, 3x, 2x, 1x, 0.5x
Teddy Bear: 8/7/6/5/4 = 3x, 2x, 1.2x, 0.8x, 0.4x
Star: 8/7/6/5/4 = 2x, 1x, 0.8x, 0.6x, 0.3x
Lemon: 8/7/6/5/4 = 1x, 0.8x, 0.6x, 0.4x, 0.2x
Watermelon, Raspberry: 8/7/6/5/4 = 0.8x, 0.6x, 0.4x, 0.2x, 0.1x
Grapes, Cherries: 8/7/6/5/4 = 0.5x, 0.4x. 0.3x, 0.2x, 0.1x
Where to play Jelly Reels for real