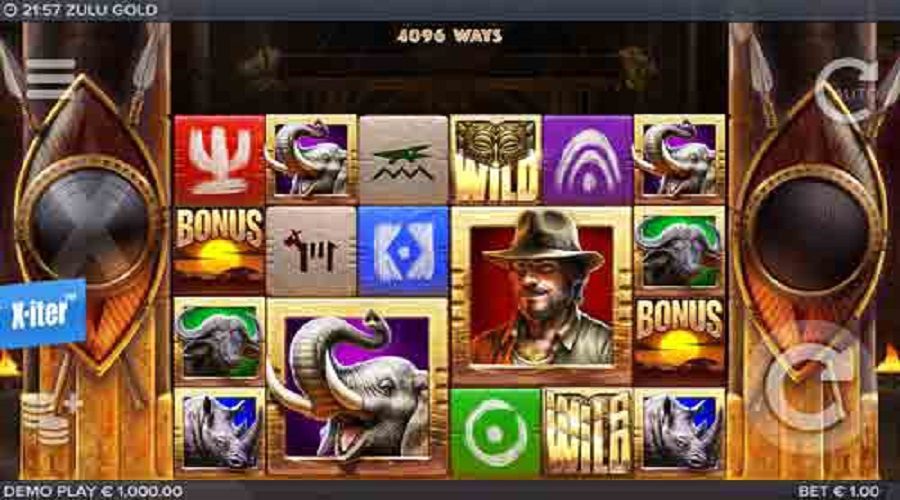 <p><iframe src="https://static-stage.contentmedia.eu/ecf2/index.html?gameid=10060&amp;operatorid=44&amp;currency=EUR&amp;mode=demo&amp;device=desktop&amp;gamename=zulugold&amp;language=en_gb&amp;xdm=0&amp;capi=https%3A%2F%2Fgc5-stage.contentmedia.eu%2Fcapi&amp;papi=https%3A%2F%2Fpapi-stage.contentmedia.eu" width="100%" height="550px"></iframe></p> <div class="wrap-game-cta in-game-wrap" style="text-align:right;"><div class="cta btn-real-cash"><div class="btn-color-gradient"><a href="https://www.casinosjungle.com/go/bovegas/" rel="nofollow" target="_blank"><span class="title luckiest">Play for real cash<span class="play"></span></span></a></div></div>
Quick facts Zulu Gold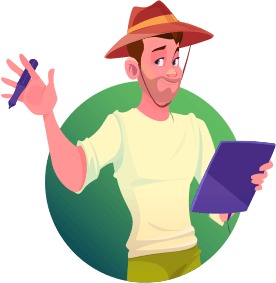 RTP (payout percentage)
95%
Features
Buy Features, Free Spins, Multiplier
Bonus Features / Jackpots Zulu Gold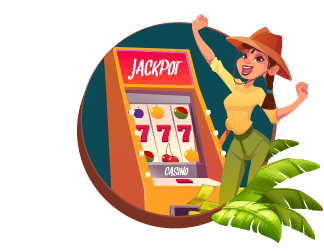 In addition to the Avalanche feature that was previously stated, Zulu Gold has Big Symbols, Zulu Stacks, Multiplier Free Drops, and several additional buy choices that may be accessed via the X-iter menu.
A winning combination triggers the Avalanche mechanism, which causes all of the symbols in the mix to explode and clear a path for any remaining symbols to fall into. After this, another row is created. The number of active possibilities to win may reach a maximum of 262,144 when the grid's height is increased to 8 rows. Avalanches will continue as long as new winning combinations continue to arise.
Four different sizes are available for symbols, including those with low, medium, or high value, as well as wilds: 1×1, Super 2×2, Mega 3×3, or Epic 4×4. Every large sign is worth the same as the number of individual 1×1 tiles that compose it. When there is a gap below a significant symbol, that area is crammed with more examples of the same kind. When Big Symbols fall, they clear the way for themselves by destroying everything in their path, except symbols of comparable size, wilds, and bonus symbols.
A Zulu Stack is a stack of two to four identical pay symbols that can drop at any moment, adding further rows of symbols.
The Multiplier Free Drops feature, which may be retriggered, is activated when three or more scatter symbols appear anywhere on the screen. When 3, 4, 5, or 6 scatter symbols are in view, the number of drops you get increases to 10, 15, 20, or 25, respectively. Free drops are where a variety of cool things may occur. One of them is the addition of a victory multiplier that increases with time. The multiplier symbols' values are triggered and added to the progressive jackpot if there are three or more multiplier symbols in view.
Additional multiplier symbols appearing on the same free drop reactivate all multiplier symbols now in view and cause them to be added together once again. The sticky nature of the unactivated multiplier symbols is maintained between free drops; however, the inactive multiplier symbols are removed between free spins.
Games Theme Zulu Gold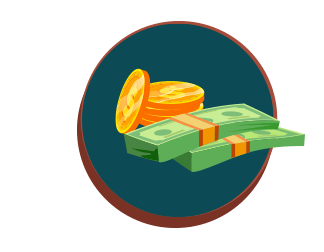 The Zulu concept in and of itself is pretty unique, and the gameplay has a well-adjusted tempo, hard-hitting and downward-crushing stone symbols, and wonderful tribal music. All of these elements are backed by the game's impressive sound design. There are also many modifiers, and when they ultimately activate, they tend to work together to ensure that your winning run continues uninterrupted.
Symbols / Payouts Zulu Gold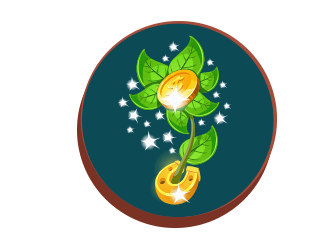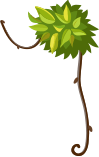 Adventurer Kane: 6/5/4/3 = 5x, 4x, 3x, 1.5x
Elephant: 6/5/4/3 = 3x, 2.5x, 2x, 1x
Rhino: 6/5/4/3 = 2.5x, 2x, 1.5x, 0.75x
Buffalo: 6/5/4/3 = 2x, 1.5x, 1x, 0.5x
Red and Purple Paintings: 6/5/4/3 = 1x, 0.5x, 0.3x, 0.2x
Blue and Green Paintings: 6/5/4/3 = 0.8x, 0.4x, 0.25x, 0.15x
Zebra, Deer, Crocodile, Snake Cravings: 6/5/4/3 = 0.3x, 0.2x, 0.15x, 0.1x
Game tips / tricks Zulu Gold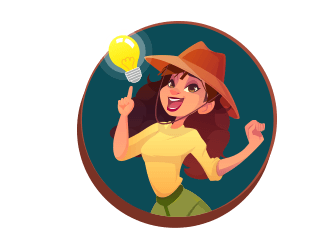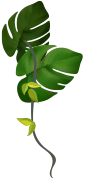 The Multiplier Free Drops bonus game is activated when three or more bonus symbols appear. They become active and contribute their worth to the progressive multiplier whenever three or more multiplier symbols are visible on the screen.
Conclusion
The free spins feature incorporating a progressive multiplier will bring about the most lucrative winnings. The more you win, the more opportunities you have to win. Once it gets underway, Zulu Gold can carry quite a punch because of the infinite free spins that players have the chance to win. The design is outstanding and the most impressive one.
Where to play Zulu Gold for real