Free Table Game Selection
CJ's guide to Table Games
"Table Games" refers to the type of games played on a table. By this of course we mean thrilling games such as Blackjack, Roulette, 3 card poker, Baccarat and Caribbean Stud. Before you sit down to play, or select a game from an online casino lobby you should decide your stake limit. Each table game has a minimum bet/stake amount. It is very important to choose your table responsibly. If you normally would bet $1 a hand, don't sit at a $10 minimum table or you'll find yourself betting way above your means. Conversely, if you are an experienced high roller you may be more interested in the maximum bet amount.
You may already play slot games. But do you know how to play table games? Some people may find the casino tables intimidating, especially if you don't know how to play.

Play free table games first and you'll learn how to play without risking your funds. With practice you'll be a pro in no time!
Return to Player (RTP) on Table Games
When we talk about the RTP of a game, we are referring to the mathematical average amount of money that we expect to be returned to a player over time from each game. For example, a European Roulette wheel has an RTP of 97.3% If you played roulette consistently over a long period of time, theoretically you would get 97.3% of your bets back. The key word is theoretical. You could get lucky and win on your first bet! But the RTP gives you the player a strong indication of the payout. Blackjack has a high RTP. It's around 99.64% The reason it is so high is that the player can influence the outcome of the game by playing perfect strategy.
Be wary of side bets or insurance bets. These additional betting options can eat away at your bank roll. It's often best to ignore them and focus on the main game.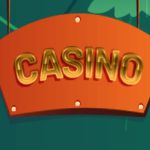 Table Games
Here we take a look at the main types of games you're likely to find in your local casino and in most online casinos. There are many variations of classic casino games. The variations usually offer an interesting side bet or different payout amounts compared to the original versions.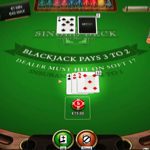 Blackjack
The aim of the game is to get a total value of 21, ideally with 2 cards. And if you can't get 21, get a higher total than the dealer without going over 21. For more information you can check out CJ's guide on how to play blackjack.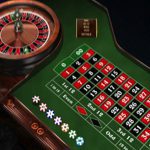 Roulette
Roulette is great fun to play in a casino! All you have to do is pick a bet and watch the wheel spin and hope the ball lands on your chosen number or colour. There are loads of different betting options, making the game more interesting. You can bet on a single number, or a street, split, corner, line column, dozen or third. You can bet odd or even and red or black too. Check out our guide to see all the different roulette bets and payouts.
!Jungle Tip! If you're playing online look out for live casino roulette games to get the fully immersive betting experience with a live dealer and other players.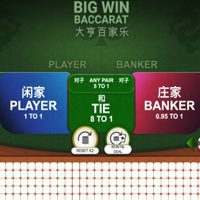 Baccarat
Baccarat (or commonly known as Punto Banco) is arguably the simplest game to play in a casino. The only decision you can make is whether to bet on the player winning, the banker winning or a tie. The winning hand is that with the closest total of 9 points. Be aware that whilst bets on the Tie result may be appealing with an 8:1 payout there's less than 10% of a tie being the result.
Craps
The red craps dice of Las Vegas are iconic. But do you know how to play? Craps is a fairly frenetic game in terms of the pace of casino table games. It's a highly social, community game where one player's dice roll affects the whole table. You can also play craps online but it does not have a huge fan base with online players.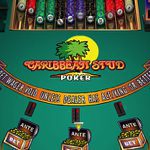 Caribbean Stud Poker
Caribbean Stud Poker is basically 5 card stud, but you play against the house not the other players. You place an ante bet, and the dealer deals 5 face down cards to each player. The dealer deals 4 cards face down and 1 card face up to themselves. At this point you will check your cards and decide whether to bet. The advantage of playing Caribbean Stud Poker online is you'll find much lower ante limits opening up the affordability of the game to more players.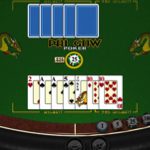 Pai Gow poker
The objective of Pai Gow poker is to make two hands, one 5 card hand and one 2 card hand. If your hands rank better than the dealer's 2 hands you win, if only 1 hand wins it's a push and your bet is returned. There are a lot of push rounds so you can play for quite a while with the same bank roll.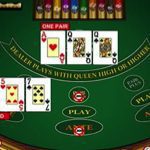 3 card poker
In 3 card poker the hand ranking order is the same as in poker. However, the game itself is played like a casino table game in as much as you can not influence the outcome of the game. Three card poker is played between the Dealer and the Player. Firstly you will need to place an ante bet, then 3 cards are dealt to each player and the dealer. You can then choose to fold or to play. To play you must place a "play" bet. The dealer must have Queen or higher to qualify. If the dealer qualifies and you win, you'll receive 1:1 on both your ante and play bet. If you win but the dealer doesn't qualify, you get 1:1 on your ante and you get your play bet back.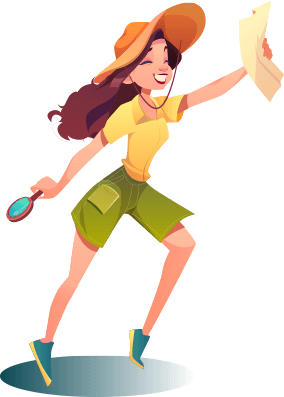 Betting Strategies
Avoid side bets and insurance. Try not to be too tempted by placing side bets with low odds. By consistently betting on these types of options you dramatically increase the house edge! Sure it's fun, but if you are playing strategically you must follow the maths! Stick to playing it safe if you want to beat the casino and leave a winner and avoid "fool's bets."

Play responsibly. Set a loss limit for yourself or a time limit. Many players decide a figure they are happy to spend on a gaming session and view it as a cost of entertainment. We always play hoping to win, but the house edge means mathematically we're more likely to lose our funds, but we can still have a good time playing if we do not chase our losses or gamble beyond our means.


Play with a strategy suited to your chosen game. Each game requires a slightly different strategy to get that high RTP, and many require no strategy at all, only luck.
FAQs
What are casino table games?
Table games are those you'll find on the casino floor- games played on a table with a dealer. The most commonly known casino table games include roulette, blackjack, craps, pai gow, 3 card poker, caribbean stud poker, baccarat and punto banco. There are many variations of these games too!
What are the odds on winning at a casino table game?
The odds of winning vary from game to game, but as a general rule you have a much higher chance of winning on table games than you do on slot games. This is because the house edge is much lower on table games. Blackjack for example has a house edge of less than 1%. You basically have around 44% – 48% chance of winning each hand, which is pretty good odds! Betting on red/black odd/even in European Roulette gives you a 48.60% chance of winning whereas betting on a single number gives you a 2.7% chance.
Why do table games seem so intimidating?
That's a good question. It really is in the eye of the beholder! Slot games seem easier to play, and requires no human interaction. Looking at a casino table game with seasoned players can seem intimidating to a new player. This is especially true if you do not know the rules. But really you are missing a trick by not stepping up to the blackjack and baccarat tables. These games have the lowest house edge which means you have a good chance of winning each hand. Play for free here at casinosjungle.com to build up your confidence and understand how the game is played then you're ready to play for real! Another great option is to play online live-dealer casino games or online table games where you will have more time to make your decisions without the pressure of other players.
Can I use casino bonuses on table games?
Always read the terms and conditions carefully before you take a casino bonus. Some bonuses are only eligible for play on slots. Many can be used on casino games but they will only contribute a much smaller percentage than playing on slots. Whilst a slot game may contribute 100% towards the wagering requirements of a bonus, bets placed on roulette or blackjack may only contribute 5% or 10%. The reason is because of the low house edge and the casinos don't really want to pay out bonus money on games that you can easily win on!
Can I play more than 1 hand?
Yes many online table games allow you to play multiple hands. Look out for multi-hand blackjack.